Being a full-time student can make it difficult to find time for making extra money. Why not find something to do on the side?​
We are going to be sharing ten of our favorite side hustles for students that don't have a lot of time on their hands.
– 10 Lucrative Side Hustles forWorking Students –
Image via Pixabay
No matter what set of skills you have or the hours you are willing to put into the job, we will have options that work for you.
So, here are our ten favorite options for jobs that you can do on the side as a full-time working student.
1. Sell Items Online
Image via Pixabay
If you have a lot of extra junk to clear out of your apartment or dorm room anyway, consider selling it online.
You can easily take your old books, CDs, DVDs, stuffed animals, etc. and list them on Amazon or Ebay in no time at all. If it is something that you enjoy and do frequently, you can make quite a bit of money by doing this.
On top of that, you can also make your own crafts and items and then list them on Etsy. If people like what you have to make, you may even have a shop that makes more than you expected.
2. Tutor
Image by NeONBRAND via Unsplash
Another great option, especially if you spend a lot of time on your college's campus, is tutoring other students.
This is perfect if you excel at a certain subject or two that you can see yourself teaching to underclassmen. You can either choose something relating to your own major or another subject that you are particularly passionate about.
Typically, the university you go to will have more information on becoming a tutor at their student or career center. You will want to make sure that your grades are high enough to quality for this job, and you may or may not need a teacher recommendation as well.
If you would like to expand your services, you can also advertise your talents online or at other local schools in the area. Tutor.com is also a great choice.
3. Drive for Uber/Lyft
Image via Pixabay
A very easy and profitable option for a side hustle is working for Uber, Lyft, or another ride-sharing company.
This is an industry that has become a huge deal, especially if you live in a large city. You simply sign into the app of the company you are working for and pick up passengers at any time that you are available. Then you log out when you want a break or want to stop working for the day.
Typically for these apps, you will need proper car insurance, and meet specific driving requirements. Having a car with four doors that is fairly new is vitally important as well.
Depending on how long you are a driver and how available you are during the week, you can make quite a bit of money doing this.
4. Take Online Surveys
Image by JESHOOTS.COM via Unsplash
If you would prefer something you can do with your laptop, taking surveys may be just the thing.
After you have registered with a survey provider, you can build up a profile that is matched to consumer surveys. When you complete them, you earn points that can be redeemed for an online gift card or cash that you receive through PayPal.
Some of the more popular options for survey sites include Toluna, Survey Junkie, and MintVine.
Just like with a lot of other freelance work, how much you make will really depend on how much work and time you put into it. If it is something you stick with and commit to, this can definitely be a profitable option for you.
Enter your text here…
5. Become a Mystery Shopper
Image via Pixabay
If you have an interest in the food industry, but don't want to work on the front end of a fast food chain, why not become a mystery shopper?
Becoming a mystery shopper allows you to take an in-depth look at a business and their customer service, products, etc. You get paid by observing whether or not companies and franchises are doing the best that they can.
This is an ideal job for those of you who are already spending a lot of time at stores and food chains. If you are going to be ordering food and/or purchasing items anyway, you may as well get paid for it.
6. Work as a Virtual Assistant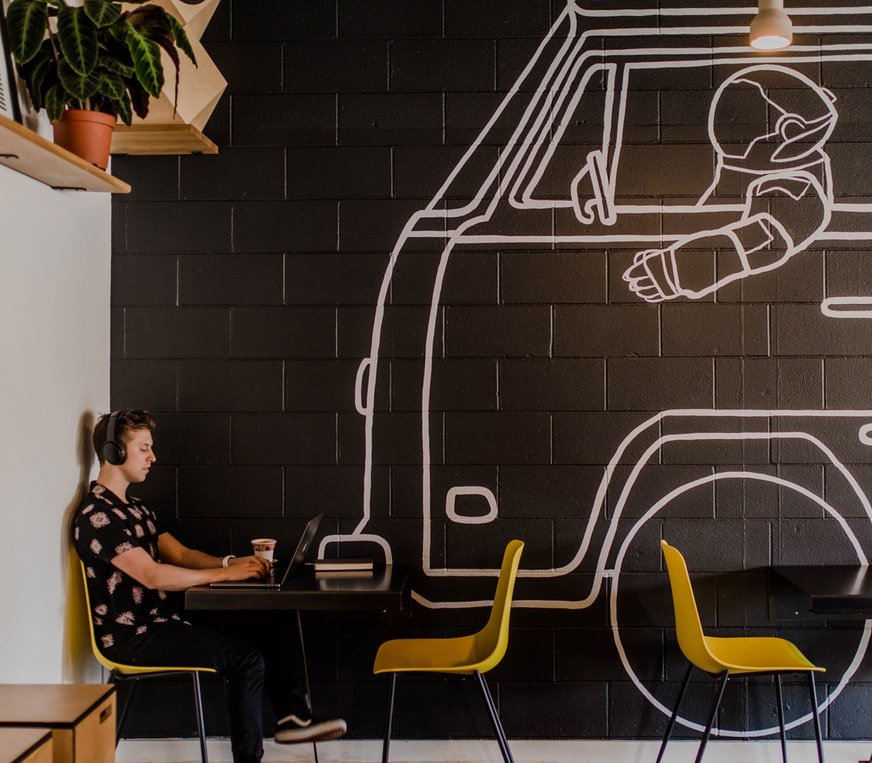 Image by Austin Distel via Unsplash
Working online as a virtual assistant is a great way to earn some extra cash in school too. This is a great option for those of you who are extremely organized.
Virtual assistants may need to handle tasks like calendars, email management, scheduling, and coordinating travel. You can find these jobs on websites that offer freelance work like PeoplePerHour.com, Virtual, and VA Networking.
7. Try Being a Tour Guide
Image via Pexels
If you have a bright personality and enjoy talking to groups of people, being a tour guide may be a great option for you. This will be made even easier if your college or university is in a major town with some historical landmarks.
There are even websites you can sign up for to give tours to people visiting your town. Vayable.com and ToursByLocals.com are two great options to get you started.
If you don't know the town or city that well, or you are interested in something more specific, find a location that needs tour guides. Oftentimes, museums, local caves/caverns, and historical societies will be looking to hire some.
8. Petsit or Babysit
Image via Pexels
If you love to be around puppies or babies, or even both, consider pet sitting or babysitting.
For babysitting specifically, you can use websites like SitterCity and Bubble to find clients. You will have to complete a background check and first aid certification first to be able to work with them.
You can either make your own fliers and hang them in local areas and around your school, or post about it online. Sites like TaskRabbit and Rover will provide you with daycare, walking, and animal sitting where you live. The pay will vary by the service you are providing, but if you use Rover, you can set your own rate (they keep 20% for operational service fees).
9. Landscaping
Image via Pexels
If you prefer to be outside, and you are in an area where landscaping is in high demand, consider offering your lawn care services to the locals. Whether you enjoy cutting grass, planting flowers and shrubs, or tending to gardens, landscaping is a great side job.
You can advertise your services on flyers around town and campus, or you can use a website to share your talents. Sites like Lawn Love are great ways to advertise and find people who need help. You can also use sites like Craigslist to share your skills too.
Typically, clients will require you to have some sort of experience, and you will want to make sure you have your own equipment as well.
10. Become a Translator
Image via Pixabay
Last but not least, becoming a translator online is one of the best side hustles you can get into if you are qualified.
If you can speak another language fluently, you should have no trouble finding translating jobs online. Upwork and Gengo are fantastic sites that will allow you to find tasks to do easily.
Typically, you will need to pass a test in your language of choice before you can get matched or approved for a specific job. Your pay will vary by the length of the project, language, and the type of task you are doing.
Certain languages are also going to be more popular than others, but most of them will have work available.
Our Final Thoughts on Side Hustles for Working Students
Image via Pixabay
No matter what your skills or schedule, we hope you were able to find a lucrative option for work as a full-time student. Just make sure you find an option that works for your time frame and that makes enough for your needs.
Which option on the list are you the most excited to try out for yourself?